Business card is one of most popular and important thing in work. If you've a company or doing job in corporate office you should keep a business card. Do you want an impressive business card but lacking in inspiration? I think you also be confused by seeing tons of business cards in web. In this article you will find an ultimate solution of business card templates. This creative business card templates and designs will help you to make a card with ease.
You know, a business card is card which bearing business information about a company or person. People share this cards during formal introductions as a convenience and a memory aid.
Why we need business cards?
I think you already got that answer shortly in previous lines. Although, we're in digital age of world but still we need business cards. It's a business tradition so we need to keep business cards to share with others.
Best Creative Business Card Templates
It's the collection of best creative business card templates and mockups of 2017. If you really want to get a business cards solution with your desire requirements then look on these following business card templates.
1. Simple Professional Business Card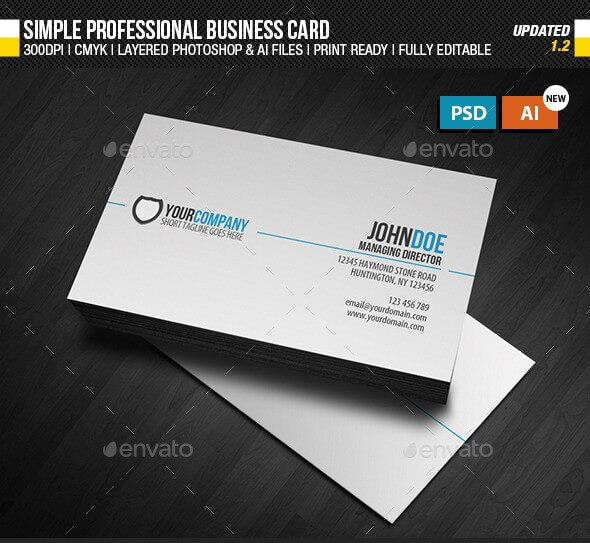 Simple Professional business card goes for the simplicity look and using simple and yet attractive ways positioning to make the business card stands out. This design is a must have if you wish to stands out from the rest of the business card.
2. Line Corporate Business Card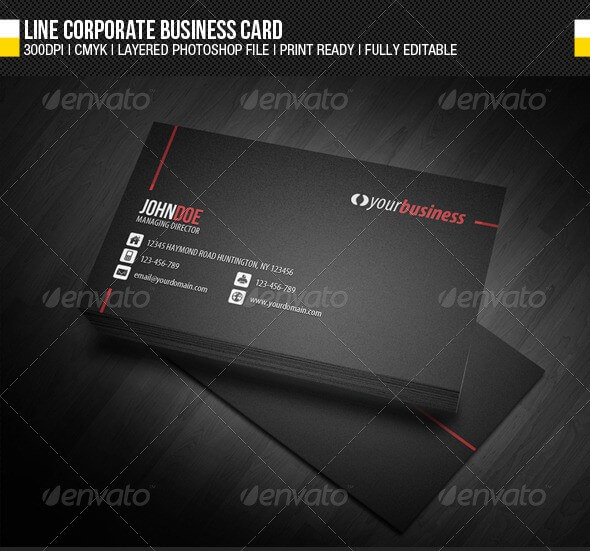 Line corporate business card is design with a clean and professional touch. The color of the design elements contrast well with the black textured background making the entire business card very appealing to the eye. This business card is suitable for most corporate businesses.This design is a must have if you wish to stands out from the rest of the business card.
3. Blackish Business Card
Blackish is one of the best black color business card in web. It has so many reviews and people love to use it.
Here are exclusive features of it:
2 Sided Blackish business card, excelent for any type of business or personal usage.
Layered PSD File
Fully Editable
3.75 × 2.25 inch
300 dpi
CMYK
Print Ready
4. Prepped-4-Print: Translucent Plastic Business Card
Simply Premium templates are the new elite standard in high-end business materials. Simply Premium templates are designed with the true business professional in mind—spanning the gamut of communications materials that business owners frequently need including identity systems, corporate brochures, presentations and much more! These visually stunning templates will help propel any business to the next level. Each template is technically accurate and virtually ready to be printed upon download. Purchase yours today and see why Simply Premium templates are like none other!
5. Business Card – Web 2.0 Style
Web 2.0 Social Media Style Business Card:
Print Ready!
Perfect for people involved in industries that are heavily involved with technology or new media
4 Colours included; or easily make your own combos…
Unique & innovative business card design
Extremely eye-catching and no special or costly printer effects required.
Printing Advice Included
6. Shirt N Tie Business Card
A Cool Business Card Design, Very Clean and Simple. All the layers are modifiable.
7. Colorful Card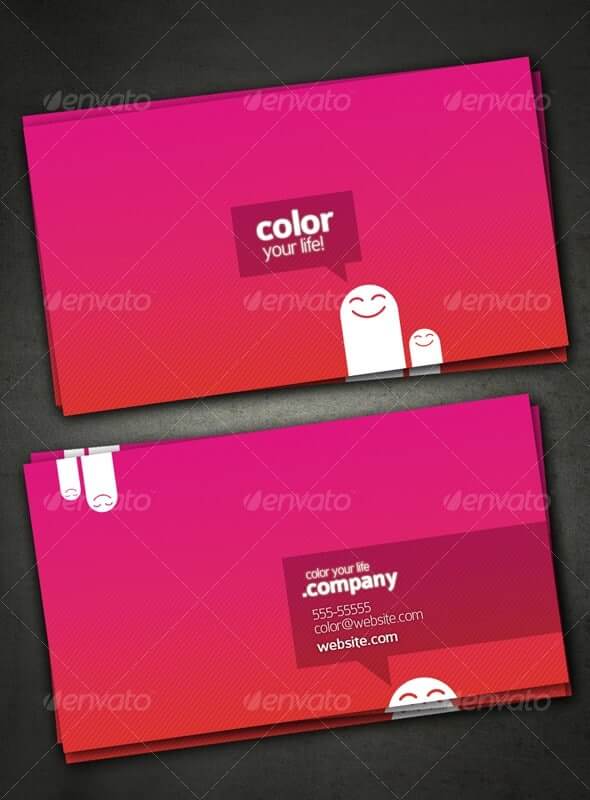 This a fresh design wich brings out a lot of happy feelings by using vibrant colors, happy illustrations and nice typography.
Included you will find a 300dpi CMYK psd file of the card front and back sides. All text layers are editable so you can input your own text.
8. Prepped-4-Print: Sleek, Black Business Card
I've taken the guess-work out of designing a business card that will get you noticed!
If you like this file click below to see my other business cards.
It's not enough collection of business cards templates, because I know there are so many business cards examples in web search. But this short list of best business card templates will save your valued time. Don't forget to share this awesome business cards showcase with others.