Most of the people searching for best Joomla extensions for Geotagging, Maps and Locations. Recently some of my readers asking me to give them a shot list of some Joomla extensions to add maps and locations to their websites. That's why I am going to share this exclusive article about free extensions to add geotagging, maps and locations to your Joomla website. Hope you will really love and enjoy this great review about free joomla extensions.
With Geo-Tagging, we usually get longitude and latitude coordinates, but it may contain place names, accuracy data, distance, bearing and altitude. Here's the showcase of Joomla extensions to get Geo information while you are using Joomla platform.
Best Joomla Extensions for Geotagging
It's an ultimate collection of best and free Joomla extensions for Geotagging, Maps and Locations. You can check out the following list of free Joomla extensions to add geotagging or maps in your joomla websites.
1. ContentMap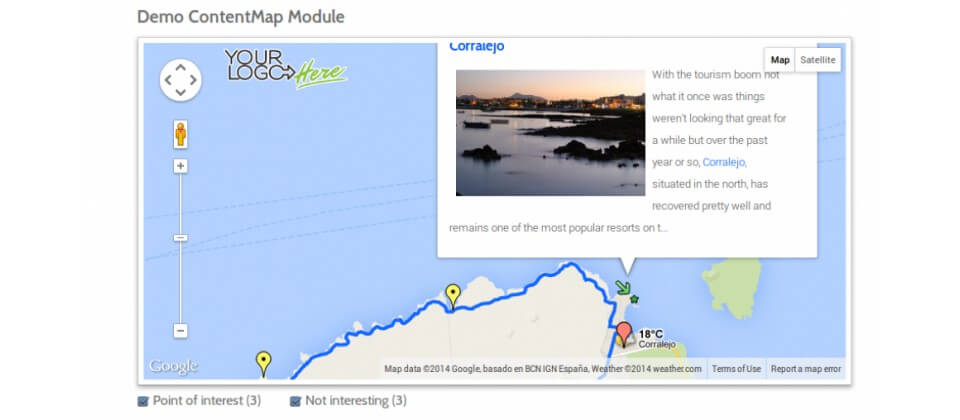 ContentMap has the article parameters to insert geo coordinates. You won't have to insert some code in the editor, because map will automatically displayed at the bottom of the article.
2. My Maps location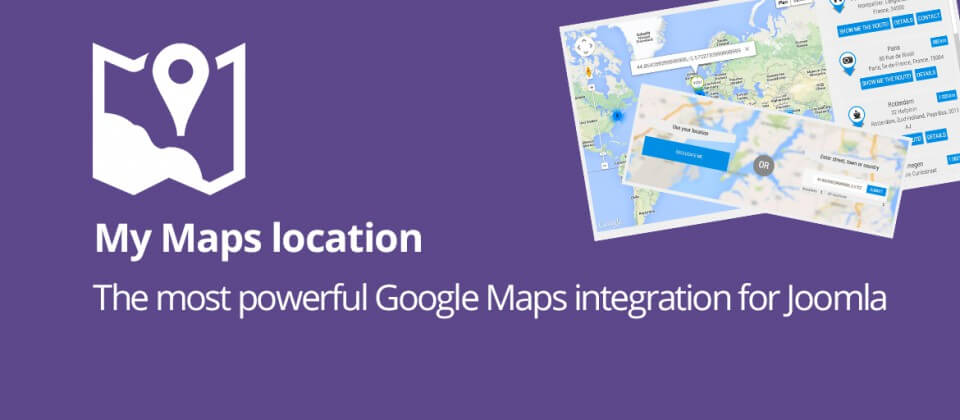 My Maps Location load automatically how far the visitor is from you, a shop, or any location that you have located. With My Maps Location it's possible to select location, record, categorize and display locations on a global Map or as a listing.
Features:
Responsive design and bootstrap integration
3 themes: with header, full width and sidebar
Point your location directly on Google Map or use predictive search
Automatic filled location information (latitude and longitude)
Display multiple places on a single map and more..
3. Geocode Factory 5
Geocode Factory 5 is a mapping component. It display third party items on maps. It's an evolution of the 100+ 5 stars reviewed Geocode Factory 3. With Geocode Factory Component, you can create an unlimited number of Google Maps (or custom maps tiles like Openstreetmap or any custom map).
4. Hotspots Pro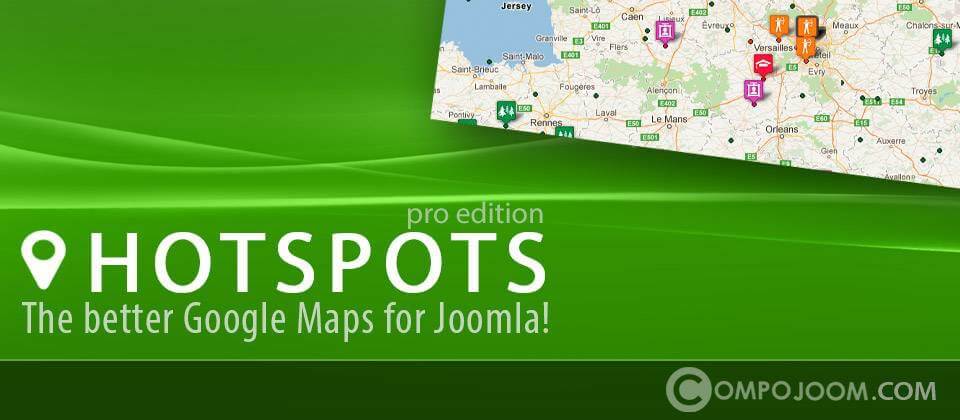 Hotspots is a highly configurable Google Maps marker manager released for Joomla! developed by compojoom. HotSpots supports multiple & nested categories with different icons for your locations (markers). How do you know if HotSpots is good for you.
Features:
multiple images upload per location with gallery display
able to handle 100k or 1M locations thanks to custom tiles + server side boundary method (check our demo we have 90k locations!)
styled maps support
weather, traffic, transit, bicycle, panoramio layers and more..
5. Nearest Places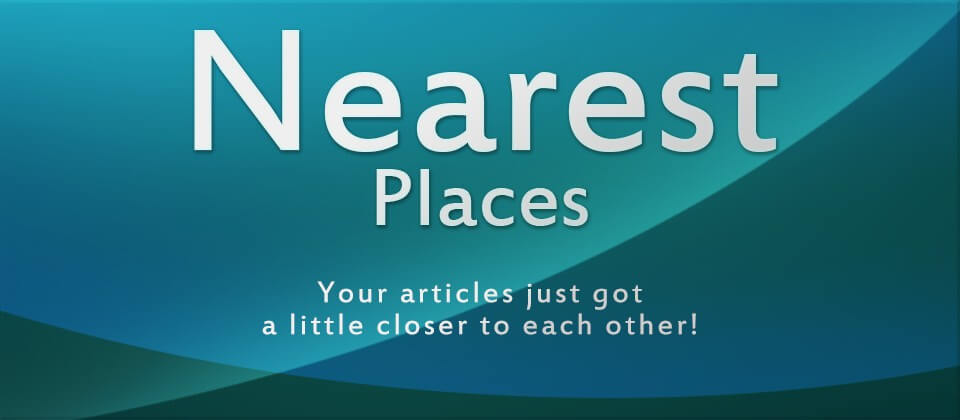 With Nearest Places, you can show nearest places via your Joomla article. You can assign each article to its coordinates, longitude and latitude, then it will show you nearest articles with distances. If you want to develop a tourist website using Joomla, then it is best for presenting list of metro stations, museums, monuments, POI, beaches, villas and hotels.