Launching a website doesn't sound like rocket science anymore. If you learn that your friend launched a website, this is hardly a big deal in 2018. New websites pop out daily and this seems pretty natural.
However, things change when you've got to launch your first website. It's not that simple and natural any more, isn't it? You've got to know, how to power it the right way within a short period of time. You've got to stuff it with all the functionality you need. In fact, you've even got to learn what the functionality that you need is. As you can see, launching a website for the first time may turn into a whole lot of trouble, especially, when without appropriate guidance.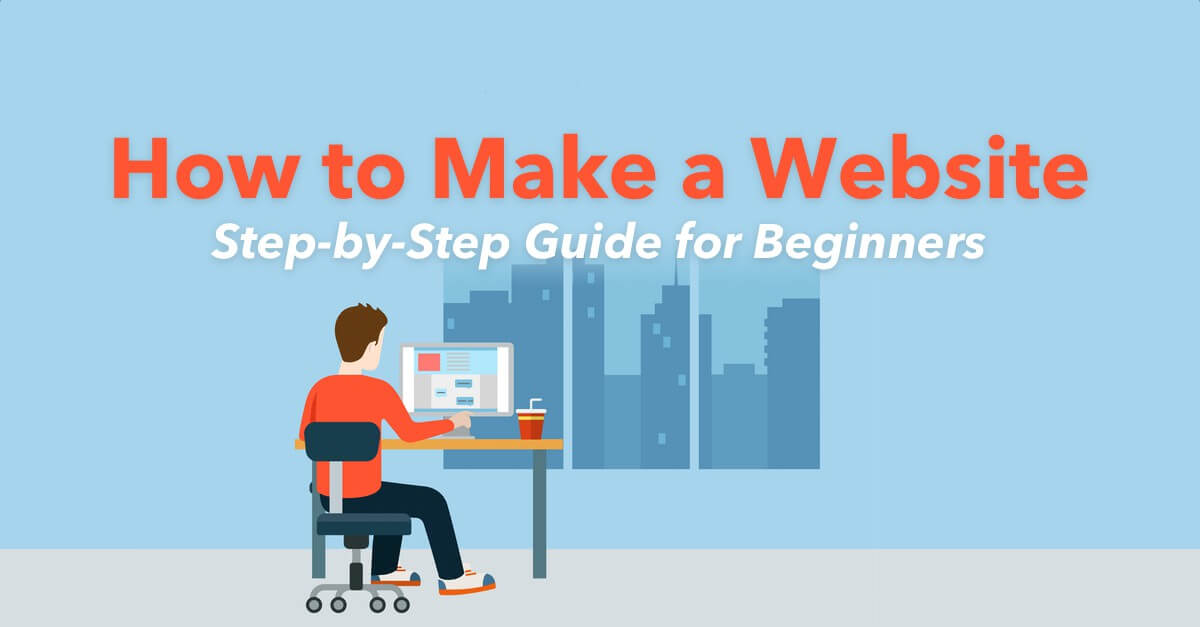 How to Make a Website?
In this article, we'll provide you with a step-by-step guide on what it takes to launch a website. This guide does not contain unexplained terminology and is well-suited for non-techies. Are you with us? Then, let's begin!
Step #1: What's Your Website Core?
If you're new to this all, you hardly know HTML, the basic programming language used to build websites. Don't worry, you don't have to cram it right now. To avoid working with the code directly, you need an intermediary, which is a Content Management System (CMS) in our case. We'll not cover creating e-stores in this article as this is a whole new ballgame. All the other types of websites can be definitely powered with a CMS. In fact, you can also power an e-store with a CMS if you add an e-Commerce plugin to it later on.
So, you've got to choose the system that you'll use. Let's refer to the stats to see which options rock this year. To make it clear and simple, I've got a fun diagram for you, which does a great job showing the share of each CMS: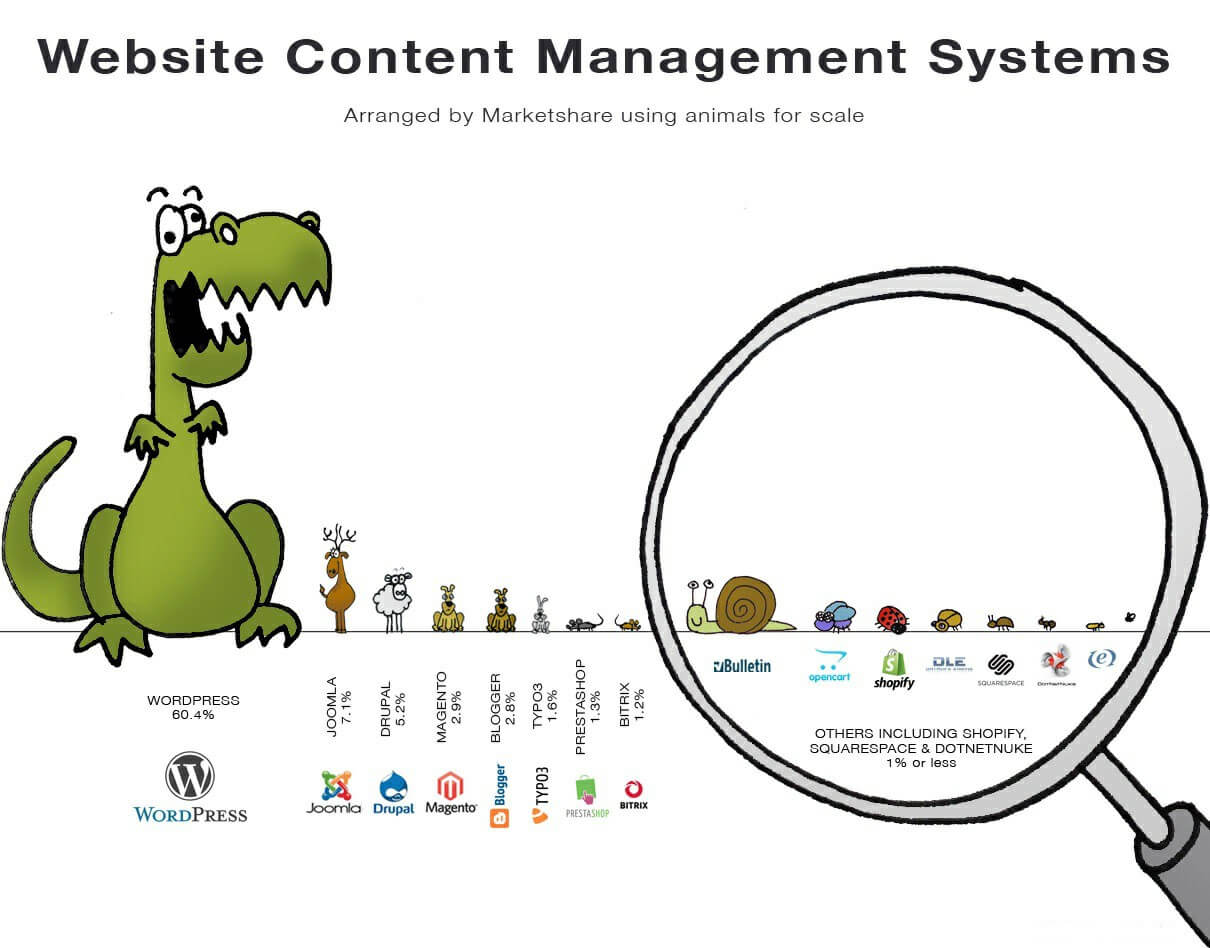 If you're not that much into the fun part of this diagram, check out the official data on CMS usage by w3techs.
Do you see that big dinosaur? That's WordPress. Remember this name, as this is the CMS that you'll probably be using. It deserves the 60% share as it's just awesome for non-pros of all stripes. It's comprehensive, well-documented and feature-rich. What's more, it gives you a lot of freedom and lets you pump it up the way you need with over 42K plugins available for WordPress. WordPress themes are also simply gorgeous as designer teams go all in creating them.
Keep in mind, we're not trying to make you jump on the bandwagon. So, we have to mention other options. Well, we've got Drupal, which is an extremely powerful CMS frequented by professional developers with rich coding expertise. It's just too complex to master it with no background knowledge. Nevertheless, if you have a month or two extra to master it, you're welcome to go for Drupal.
Joomla, the second runner-up, used to be a rival of WordPress back in the past. However, something went wrong with it. While WordPress evolved significantly over the last couple of years, Joomla kept losing ground. We don't recommend you go for Joomla as the flux of innovation that goes into it dwindled.
Step #2: What's Your Server?

So, you know what kind of a site you'll be building. It's time to figure out where you'll be building it. The bullet-proof way to get it right is to go for a paid shared hosting by world-famous providers. If you're serious about your website, don't even think of hosting it free. This jeopardizes your website security and, often, rips you of freedom to migrate later on. What's more, you won't get all the tools you need to manage your site properly.
So, the renowned hosting providers you can trust in 2018 include Inmotion Hosting, BlueHost, SiteGround, HostGator and A2 Hosting. They've got pretty penny-wise plans and make you pay $4 – $7 per month to get everything you need in terms of hosting. GoDaddy is also not bad. However, their reputation has recently swayed and we've come across complaints about slow and ineffective customer service.
Step #3: What's Your Name?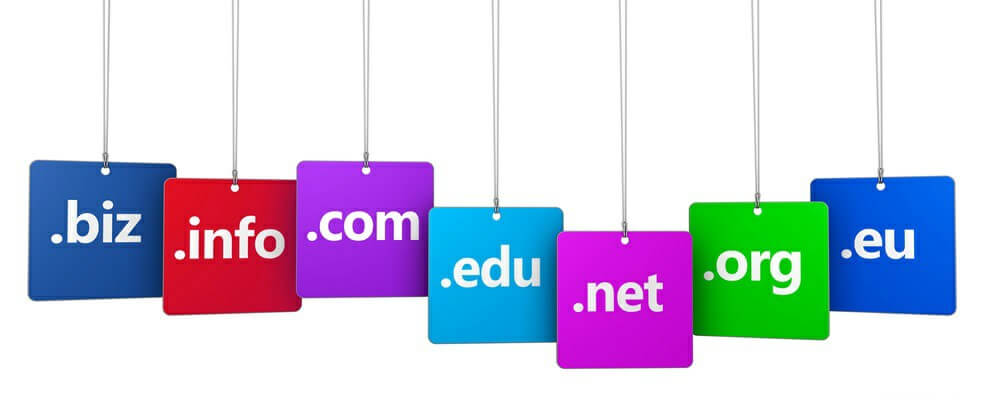 It's time to give your future website a name. In the past, you used to pay for the name on the web, i.e. your domain name. At present, you're likely to get it free as a bonus to paying for the first year of hosting.
Naming your website is a pretty important step. You've got to choose the name that's representative of you or your business, not too long and catchy. It should be easy to associate this domain name with you. Something like YourCompanyName.com (for business websites) or YourName.com (for personal websites) isn't inventive, but very practical.
What's more, you've got to decide on domain itself. You're most likely to go for .com, which stands for 'commercial'. Other viable options include .org ('organization'), .net ('network') and .edu ('education'). What's more, you might want to use your country domain if you target primarily a national market.
Step #4: What's Your Template?
The last choice that you've got to make before you start actually building it is your template. You won't craft a catchy website with the basic WordPress theme. Free themes at wordpress.org will do for a personal blog if you're running it mostly for fun. On the other hand, if you want your site to stand for your business or personal brand and attract new clients, you'll need a premium template that'll cost you around $50 – $70. We mean the template with modern, impressive design and rich functionality.
Why do you need a high-quality template? It just makes creating your website 10 times simpler and less time-consuming. For example, Monstroid2 is a multipurpose theme with 5 completely different designs and 20+ paid plugins to it. Among them, you'll find a visual editor that simplifies content creation to fun drag-n-drop we all love.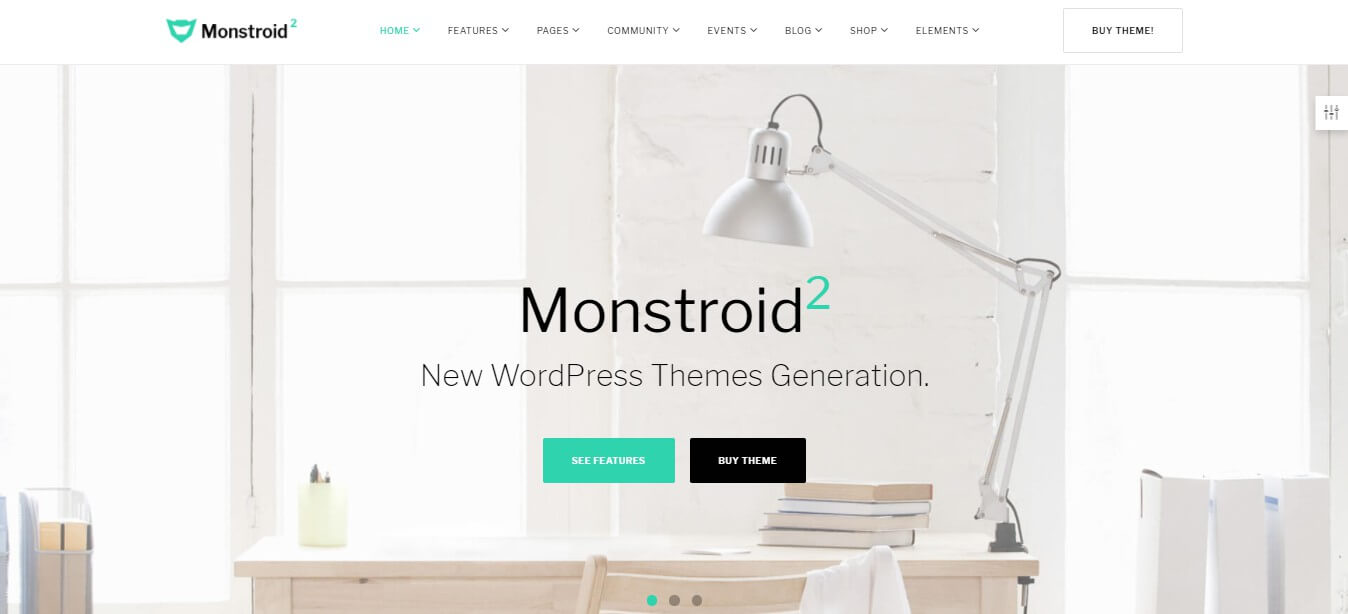 Choosing the template, you can go for a multipurpose one (like Monstroid2 above) or for a niche-specific template. The latter are tailored to fully accommodate the needs of a website that you're building, thus, enabling powering a website in a jiffy. For instance, if you check out this WordPress theme for university website, you'll see that it just needs custom pages' content for the site to go live.
Step #5: What's your website?
You've hit the final and most time-consuming stage of website creation. Now, you've got to install WordPress, your template and the plugins you need. Then, you've got to customize your website and fill it with unique content. You've got a lot of stuff to do, so don't procrastinate.
The first thing you've got to do is installing WordPress. It takes something like 5 minutes when you provide the needed details and wait for it to complete. However, there's a grain of salt to it. You'll have to upload the WordPress files to your server and create a database along the way. We won't re-write this part as there's a detailed official WordPress installation guide available to everyone.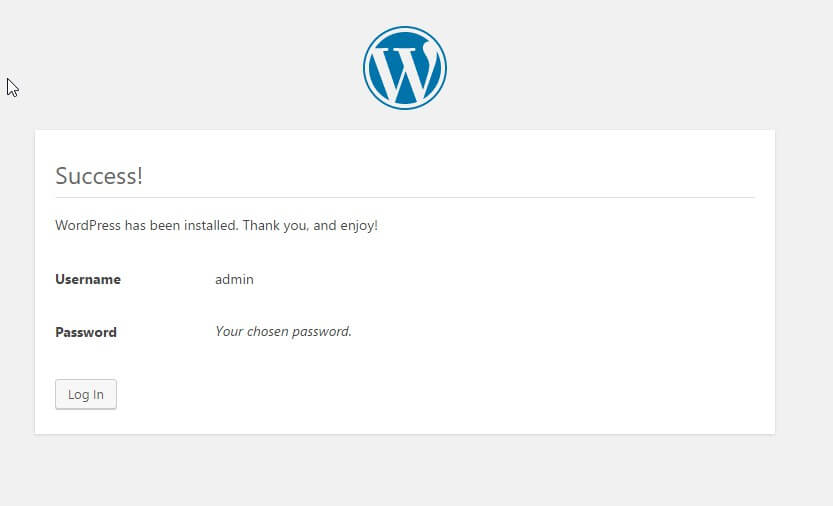 The next step is installing your template. Different templates have different file structures. So, you've got to check out your template documentation to figure out the right way to install it. Just don't forget to install sample content to get all the filling texts and imagery to your website. What's more, if your theme comes with plugins, install and activate them to get the theme functioning right.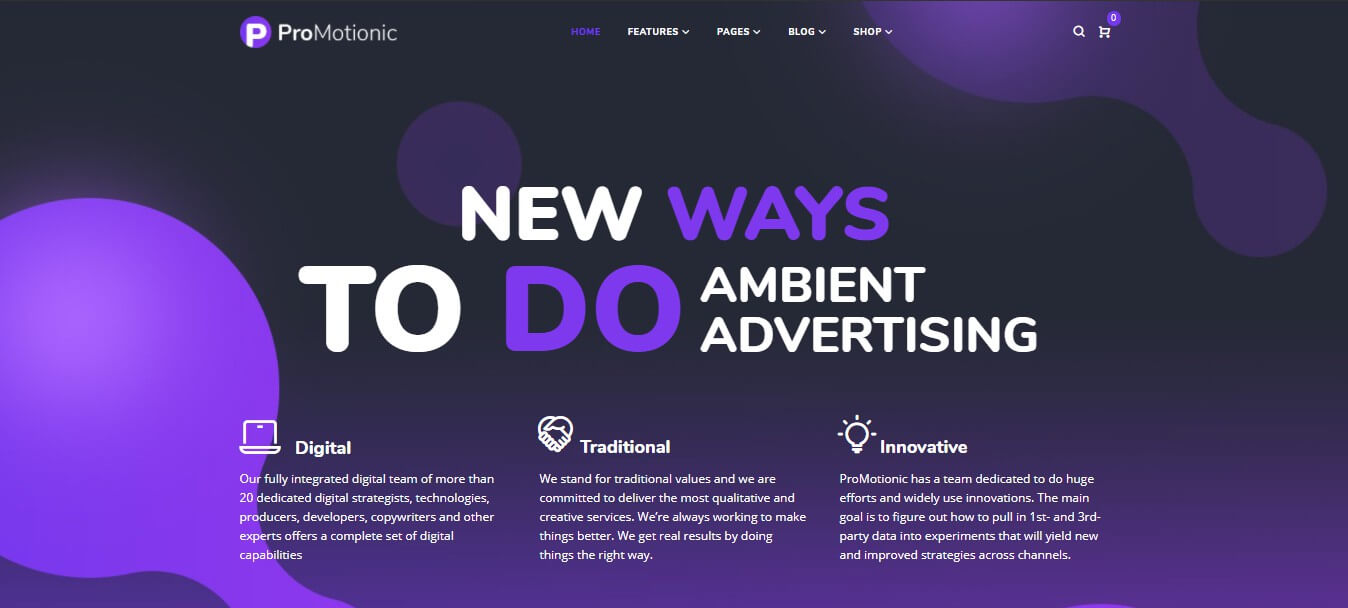 As soon as your website frontend matches the appearance of the template, it's time to add your content to it. Add Blog posts, create Categories, edit Pages, upload new images to Media, etc. All this is pretty straightforward with WordPress.
On top of this, you've got to install a bunch of must-have plugins. We'd recommend choosing and going for a security plugin (e.g. Wordfence Security), a SEO plugin (e.g. All In One SEO Pack or Yoast), performance optimization plugin (e.g. W3 Total Cache), image optimization plugin (e.g. WP Smush). Other popular solutions include Contact Form 7, Akismet, Jetpack, Google XML Sitemaps, MailChipm, etc.
Finally, if you haven't got to customizing your website styles when creating content, it's time to give it a final brush-up. You'll find a plethora of settings in WordPress Customizer tool within dashboard. Explore the sections there one by one and introduce all the needed adjustments.
Wrapping Up,
Congrats! Now you know all the steps it takes to create and launch your top-notch WordPress website. We wish you a smooth journey that leads you to running a successful and high-converting web presence!
Stay tuned for more!