Payment is an important issue for any kind of eCommerce website. In an online shop it's very essential to make sure all payment systems are highly secure. Because when people will come to buy something they will face confusion about giving you their credit card or bank information. Do you have online stores where you using WooCommerce? If so, you should read this best WooCommerce Payment Plugins of 2018. We just make a great review of WooCommerce Payment Plugins which will give you best opportunity to setup secure payment options in your store. This is really awesome and useful content for any kind of people who are using WooCommerce plugin. All of these WooCommerce payment gateway plugins are most popular and trending in this year. If you've any other specific Woo Payment plugins please just drop a comment to share with others.
The ultimate showcase of best WooCommerce Payment Plugins for your web store. Without any confusion you can choose a best one from our given list of WooCommerce Payment Plugins.
Best WooCommerce Payment Plugins
Here's the complete list of best WooCommerce payment plugins for your online shop. Let's check out the the following collection and pick one for your or client web store.
1. WooCommerce Ultimate Multi Currency Suite
WooCommerce Ultimate Multi Currency Suite is a highly advanced multi currency plugin for WordPress-WooCommerce shops. It allows you to set custom prices to your products and variations, as well as coupon amounts, in multiple currencies.
2. Subscriptio – WooCommerce Subscriptions
Subscriptio is a WooCommerce extension that allows you to sell subscriptions. Subscriptio adds recurring payments capability to WooCommerce so you can sell products like magazine subscriptions, online memberships, e-learning packages and any other tangible or intangible products.
3. WooCommerce Deposits – Partial Payments Plugin
WooCommerce Deposits is a premium WordPress and WooCommerce plugin for handling partial payments. Customers pay a fixed price or percentage up front. You can also force a deposit.
4. Network Merchants Inc
Network Merchants e-commerce payment gateway enables companies to process online transactions in real-time anywhere in the world. NMI (Network Merchants Inc.) Payment Gateway is a WordPress Plugin which allows the WooCommerce plugin to accept credit card payments without worrying the Customers Credit Cards Details which are taken care by the NMI.
5. Authorize.net Credit Card Gateway for WooCommerce
Do you want to accept credit cards on your website and save users confusion and time? This gateway plugin for Woo Commerce lets you accept credit card payments directly on your website via Authorize.net.
6. PayPal Pro Payment Module for WooCommerce
PayPal Pro is an API-based solution that enables merchants and developers to accept credit cards, debit cards, and PayPal payments directly on your website.
7. WooCommerce All in One Currency Converter
WooCommerce All in One Currency Converter is a must-have plugin for your WordPress-WooCommerce shop if you are selling to people from all over the world.
8. WooCommerce Square Up Payment Gateway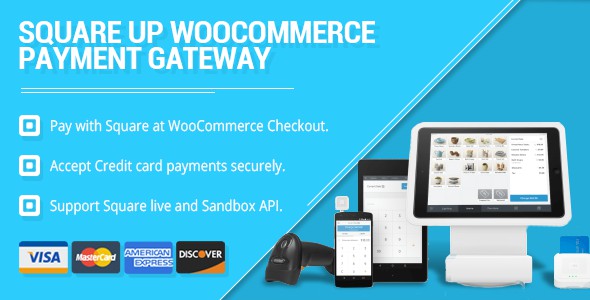 WooCommerce Square Up Payment Gateway helps you to pay with Square at WooCommerce checkout. With this plugin you can even manage refunds between WooCommerce and Square. Keeping the testing phase in mind we have integrated Sandbox support as well for making things easy for developers.