Anyone who has ever searched "Earn Money at Home" or "Make Money at Home" knows that the web is showing huge list of website to make money. Most of the time they influence you to first buy a book or video to learn how to earn online. Sometime it's nothing and it can be scam or cheating with you. That's why it can be frustrating issue of looking for legitimate and trusted ways to work from home. In this article I shared some good ideas about making money from home. Read more the following ways:
Without a better earning source it's really difficult to live a better life. The present time is so tough and difficult to get simple things without money. So, many people are finding for another source of income. Because they don't want to bound their in a single source of income. Most of the people doing their man job outside the home and end of the day they come to home. That's why thinking to make some extra income from home. You can get a better source of earn money at home by doing simple & part time work. Here I listed some best legitimate and trusted ways to Make Money at Home. These are not only for part time but also can be your main and full time job.
Personally, I'm working as a freelance Web Designer and SEO expert. Also writing Blog and doing various Affiliate Marketing. I love my work and satisfied with earnings.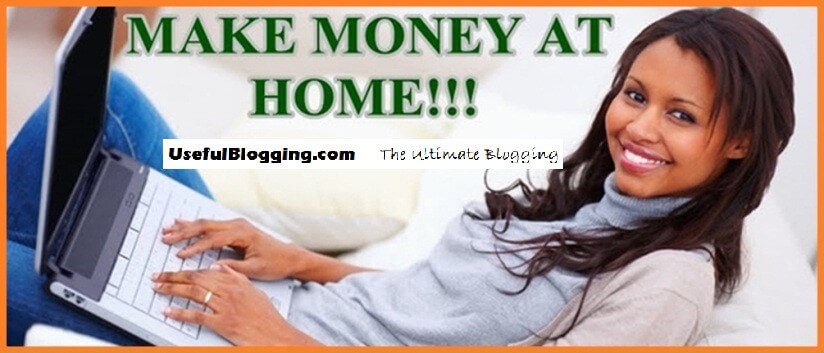 How to Make Money at Home 2018?
None of these will make you billionaire, but these are good ways for making some extra cash to live better life. No one will give you money without any job and sometime there's no job for you. And that time it's the best way to make money by doing these work at home. Let's check out the every single way which I listed for you.
Home Based Business
Home is the best place for anyone. Most of the people don't like to go out of home. If you're thinking to Make Money at Home then should build a business. You may have a extra ordinary skill and you like it best.  Example: art, cooking etc. Let's make a plan to do that work at home. It will not cost you more as like you do it out of home. You just making items and create a page on Facebook. There you can sell those items or build a website to sell. Website will allow you to create a shop page and input items there. Now do some marketing and let them people about your work. It's the most used and best way to make money from home.
Freelance Jobs
May be you already heard about freelancing or outsourcing. It's most popular to the young generations. World wide people are using freelancer to do their projects. If want to make money at home then being a freelancer. You can be a expert in many ways like Web Development, Web Design, E-Commerce, Search Engine Optimization, Content Writing etc. There's huge marketplace like Upwork, Freelancer, 99Designs, People Per Hour to work as a freelancer. You can simply join there and start biding on available projects. As a freelancer personally I recommend you this way to make money at home.
Blogging & Affiliate Marketing
Blogging is one of the most popular way to make money from home. A blog is not only way to share your opinions or experiences, it also a way to income by paid ads, paid reviews, affiliate marketing. To increase your income can input some affiliate links in content. You can also make money with Google AdSense in your blog. Most of the people doing amazon affiliate marketing to make money at home. It's really an effective way to earn online by doing simple things. Want to build your blog today? Here's the post about my free blog setup service.
Sell on eBay "Garage Sale"
Garage Sale is a slick, full-featured client application for the eBay online auction system. It's a good easy way to make money at home.  You can open up a shop on eBay (it's free), take pictures of your items and let the bidding begin. You will also get the added benefit of DE-cluttering your house!
Tutor (At-Home or Online)
There is always a need for tutors at any grade level. You can make money at home by teaching at home or online. If you have the qualifications, you can work as a tutor at home or online schools & colleges. There's a number of schools and services online, so check out all your opportunities before taking a job.
Teach English (or other languages)
Do you know that English speakers are in high demand in world? As a result many are turning to freelance English teachers using websites like Italki. It's an educational technology website that helps foreign language learners connect with online teachers and native-speaking language partners. Anyone can offer lessons (and set their own price), and anyone can take lessons. You can earn $10-20/hour with that website. So, I recommend the website to make money at home.
Virtual Assistant
You know present world is so busy! There's so many CEO or Executives looking for a virtual assistant. Because they have no time to take phone call, checking email, manage websites, post of social pages, typing documents, check and update the daily schedules etc. if you've skill on that job can take a chance to make money at home. You can do that job as part time or full time. If you want to be a full time virtual assistant, then you can take more than one client.
Online Surveys
You can make money at home by doing such a simple job like online survey. There are many survey websites that pay you to fill out surveys so they can obtain market data, just make sure the site is free! Before, I posted an article about best paying online survey sites of 2016. You can read more about online survey and get a best paid survey sites to make money from home.
Make Money With Smartphone
You can do a better earning by using a smartphone. It's really amazing earning way for students. An Android app called Locket that puts ads on your lock screen and pays you for each time you unlock your phone. Want to make money with Android App or Android Phone? You can use this apps and get paid to viewing every single add by your screen lock. It's trusted and proved way to make money at home. It's not paying more money but not bad for young and basically to students. The best way to make money for those guys who have no work at all. This apps is not available to all countries like Bangladesh, India, Pakistan etc. But you can try out the apps from your other region to make sure availability.
Final Thoughts
I hope you've enjoyed and doing a best job to make money at home. I tried to make sense all of the easy ways to make money online. Please don't forget to share this valued article with your social friends! And let me in the comments which ones you like best and earn the most for you!